Tyfu Cymru, aimed at driving growth and sustainability in the horticulture industry in Wales, has achieved an impressive array of targets after five successful years of innovation and collaboration, and leaves a lasting legacy in the Welsh horticulture sector.  Over 1,400 participants, representing over 400 grower enterprises took part in 1381 fully funded training days.
Since it's launch in 2017, Tyfu Cymru has delivered industry specific support and 100% funded training to build the capacity and capability of the Welsh horticulture sector. Funded by the Welsh Government Rural Communities – Rural Development Programme 2014-2020, which is funded by the European Agricultural Fund for Rural Development and the Welsh Government, the programme has helped growers across Wales to improve their businesses, reduce their environmental impact, enhance the quality of their produce, and address some of the biggest challenges facing the sector.
Sarah Gould, Tyfu Cymru Programme Manager commented "The horticulture industry in Wales has demonstrated its resilience and adaptability during these very challenging years of Covid and the EU Exit. We have supported Welsh growers in overcoming obstacles to ensure they are in prime position to maximise future opportunities. Whether that was through technical advice on improving crop yields, guidance on new growing techniques or training on digital marketing, our growers are now better prepared for growth."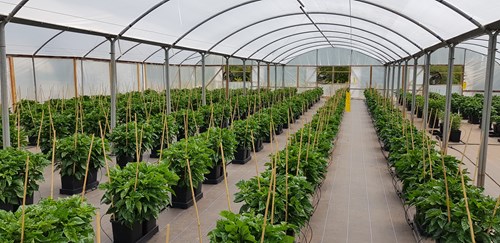 Hundreds of Welsh growers were provided with training and support, helping them to adopt sustainable and profitable practices that will benefit their businesses for years to come. Gary Swaine from Four Crosses Nursery commented,
"We have doubled our turnover in the last 3 years and employed an extra 8 people.  Our growth has only been possible with the ongoing support of Tyfu Cymru and their vision for horticulture in Wales being a significant growth industry"
Pembrokeshire Chilli Farm also received support from Tyfu Cymru. Owen Rosser commented:
"As a fairly new business, it would have been a challenge to find the commercial horticulture experts, and then finance the training. Tyfu Cymru has given us access to a network of experts, other growers and practical training which has enabled the business to develop."
Industry collaboration has been a key theme of the programme, which established  36 grower networks providing opportunities for growers to work together to overcome common issues.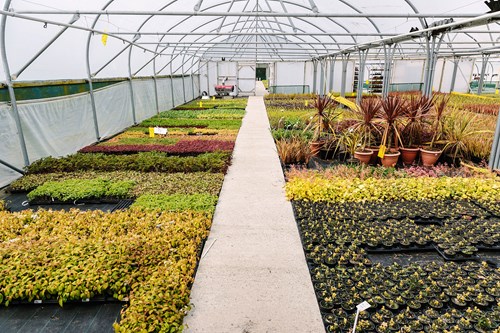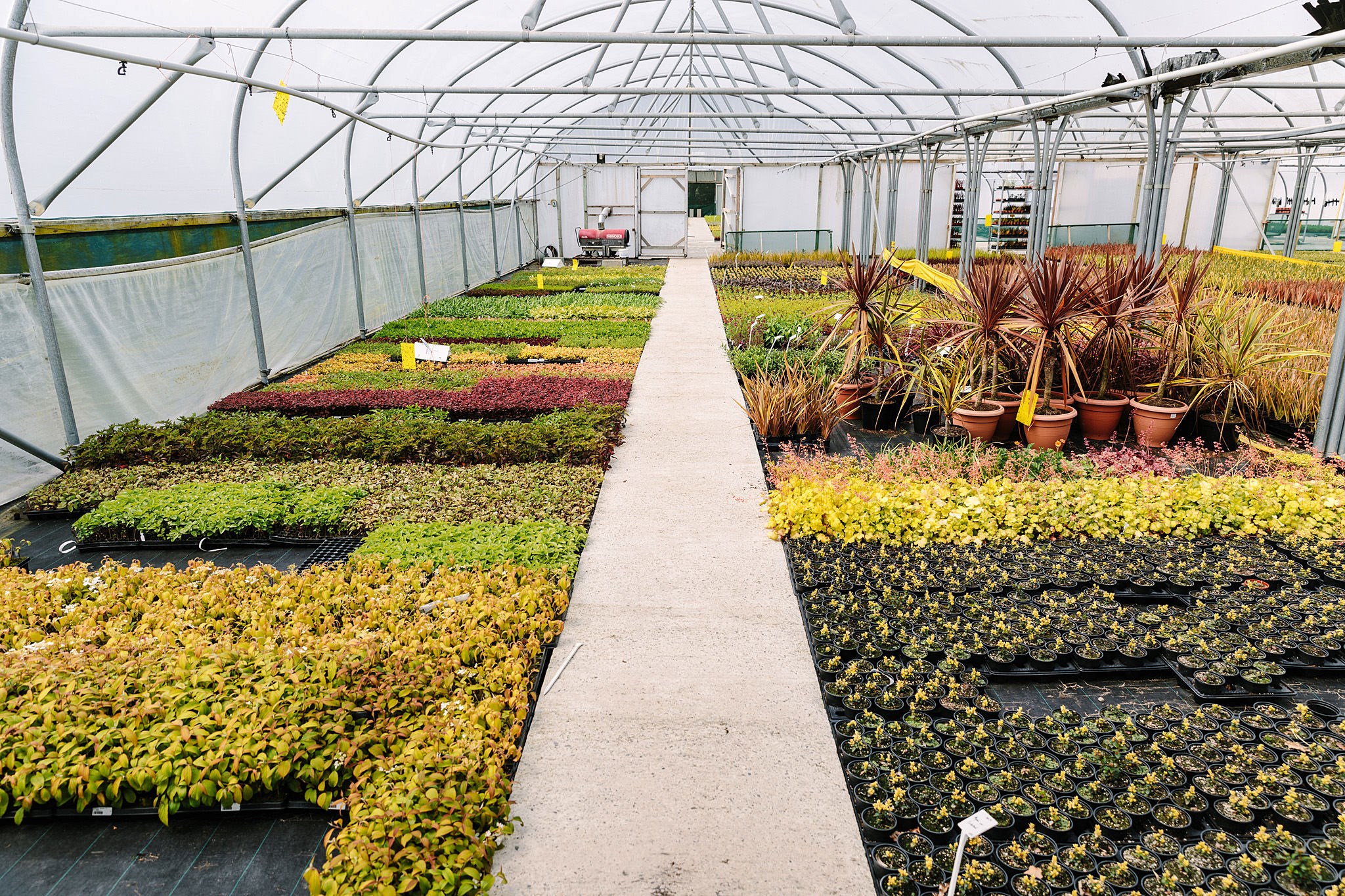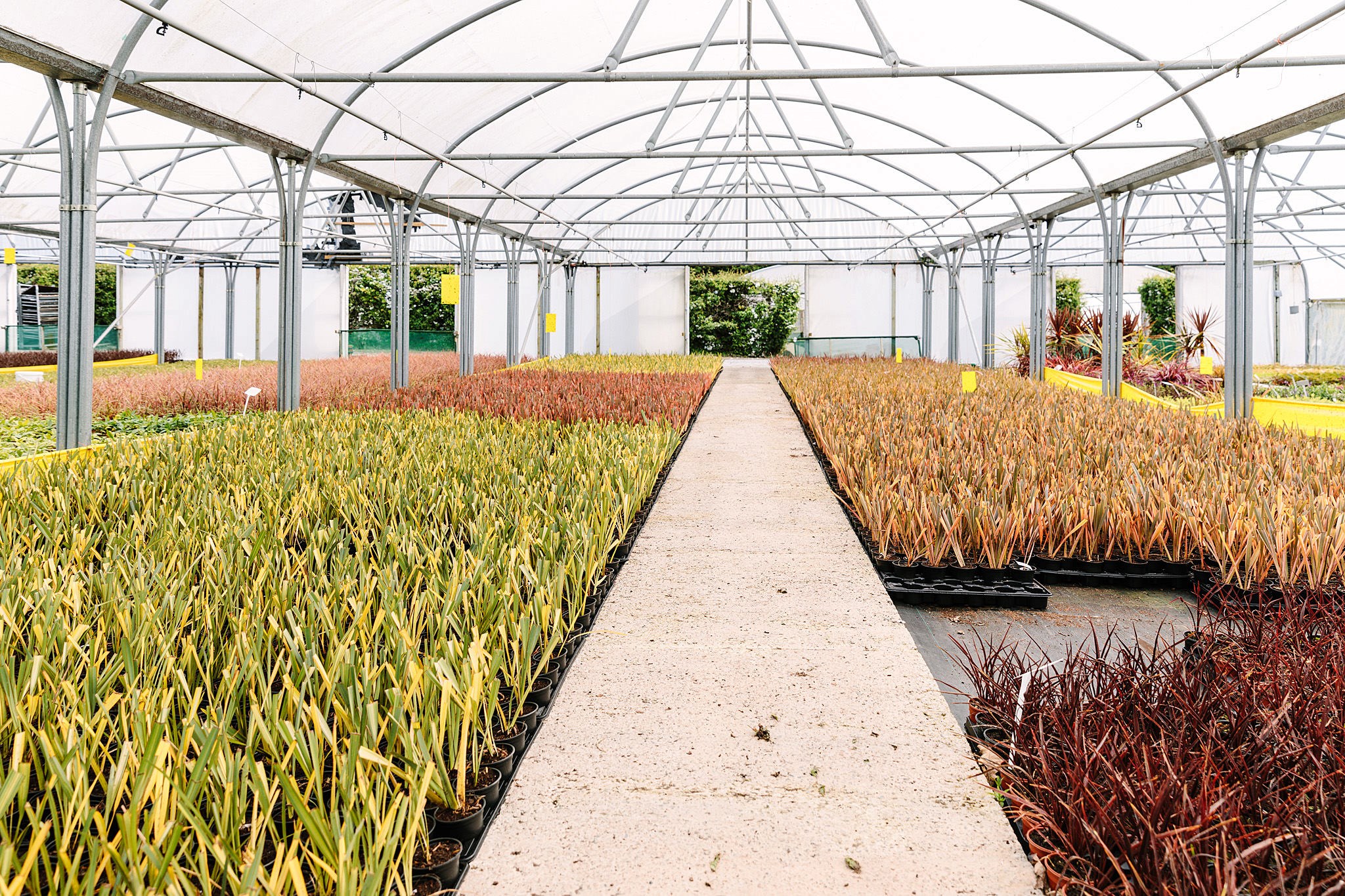 Seiont Nurseries, a wholesale plant nursery based in Caernarfon is one of the businesses who benefitted from these grower networks.  Owner Neil Alcock remarked: "We just would not have been able to do any of the essential training without Tyfu Cymru. We have also developed useful links with other growers and producers who have given us great tips on how to increase our yields and reduce wastage."
Reflecting on the success of the programme, Lantra Wales Director, Kevin Thomas, said, "We are extremely proud of the achievements of Tyfu Cymru over the past five years. Through collaboration and innovation, we have made significant progress in advancing the horticulture industry in Wales, and we look forward to building on this success in the years to come and through the Farming Connect programme. "
The work of Tyfu Cymru will continue from 1 April 2023 and will be incorporated into Farming Connect. Horticulture is a target sector for the Welsh Government, with the next phase of Farming Connect delivery designed to reflect the over-arching themes of sustainability, improved environmental performance and greater global competitiveness.
To continue to access funded tailored support and specialist training please ensure you are registered with Farming Connect and have selected Horticulture as a primary sector. If you are not currently registered with Farming Connect, please contact the service centre on 03456 000 813.