Navigating the funded programmes available to Welsh businesses can be time consuming and difficult. To help you understand the support available through RDP funded programmes, we have pulled together a quick overview of the different support packages available.
Rural Development Programme Funding
The Welsh Government Rural Communities - Rural Development Programme 2014-2020 is a 7 year investment programme supporting a wide range of activities. 
We work closely with other RDP funded programmes in Wales to ensure that the support available to horticulture businesses in Wales is focused, industry led and to make sure that support packages are complimentary and not overlapping in the support offered.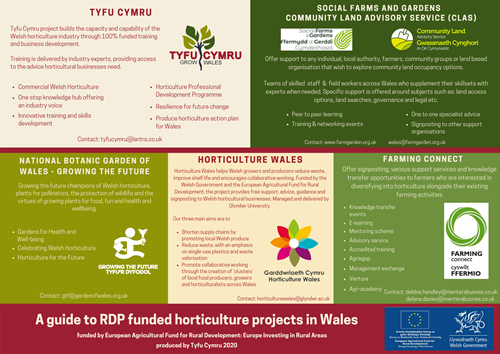 (click on image to enlarge)
Please do get in touch if you would like any further information.